DISCLOSURE: This article may contain affiliate links. Which means we make a commission, at no cost to you, on products and services we recommend that you decide to buy. Read our full disclosure here.
Web hosting is confusing to a lot of beginners. In this article, I'll explain in jargon-free terms what it is, why you need it and what you do with it to get a website or blog online.
To create your own website you need three things: a domain name, specialist software and hosting. In other articles, we've covered domain names, specialist website building software (we recommend WordPress) so now it's time to take a look at web hosting.
Researching web hosts is usually the most confusing part for beginners. It's confusing because there's loads of choice and loads of information to consume. The average person looking to setup a website might start by googling the question "what is web hosting?" and after they know what it is, they'll continue their research by googling "web hosting reviews" or asking in Facebook groups "which is the best web host?".
This is a perfectly normal way to go about things.
The problem is there are way too many variables to say it's such and such company. The perfect web host depends on what you what kind of website you want to set up (an eCommerce store, a blog, a web directory, a news site, a photography portfolio etc etc), how much you want to pay for web hosting and the location of your target audience (amongst other things).
In this article, we'll be looking at all the things a new webmaster should consider before buying web hosting for the first time (and for the second, third, fourth time).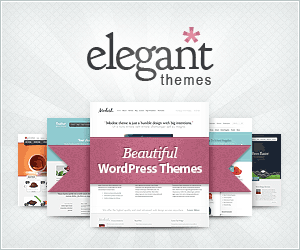 There are lots of hosting providers to choose from and a lot of new words and phrases to get your head around. There's added financial stress too – you don't want to make the wrong decision and pay over the odds for hosting you don't need or get tied into a long contract you can't cancel. Luckily, most popular hosting companies offer a money back guarantee.
Website hosting companies often employ tricksy marketing tactics to tempt you into their lair. The one you see most often is super-cheap pricing (tbf, most businesses use similar tactics ("prices start at $99" but the version you want is actually $299)).
The price they highlight in their marketing is typically the price you pay if you buy three years' worth of hosting and pay for it in advance. If you don't want to make such a commitment and prefer to pay monthly, the price doubles or trebles. Just something to be aware of when you're researching the best and most reliable web hosts around.
Before we get going, let me say you two things:
Always avoid free or crazy-cheap hosting because you'll almost certainly receive poor service.
Cheap shared hosting (in the $2-$5 per month range) isn't always bad. Especially if you're setting up your first website or blog.
What is web hosting?
Web hosting is a service provided by a person or company that allows you to upload a website to the internet. If you so choose, you can set up a private website that only you or somebody with a username and password can view. Usually, though, websites are made available for anyone to see.
Web servers
Websites are stored on special computers known as servers. A server can hold one or thousands of websites depending on its configuration and specifications.
Servers act in very much the same way as a computer or laptop. They hold files, bits of data and information that can be called and viewed upon request. When somebody requests a page from your website after typing the URL into a browser, clicking on a link on another website or the search results in Google, the server recognises the command and sends a copy of the requested page to the person's browser.
Servers are located in data centres dotted around the world. Websites stored on servers physically located closer to you tend to load faster than those located on the opposite side of the world. I say 'typically' because there are many other factors that determine the download speed of a web page.
A website can run on one server. In fact, for really small sites you only need one tiny section of a server. Larger sites might get by using one server, whereas huge sites or online service providers need hundreds, thousands or even millions of servers.
Let's look at Google, for example. Google is a huge company providing many services to people and businesses everywhere. Can you imagine how appalling it's service would be if it only used a small section of one server?
There are no exact figures easily discoverable online, but according to this article Google runs around 2.5 million servers to keep everybody happy. It could be a higher figure now, as the report comes from 2016.
Why do you need web hosting?
Unless you're already a technical ninja and want to try setting up a home server, you won't be able to run a website without buying hosting from somewhere. Imagine driving a car without wheels. It just wouldn't get you anywhere. So, like it or not, you will need to go through the process of looking for a reliable and affordable web host if you want to set up your own website or blog.
What are the different types of web hosting?
Not all web hosts are created equal, and in the realm of website hosting, you generally get what you pay for.
Earlier in this article, I mentioned servers, and how websites are stored on the same. When you're on the lookout for a hosting service, you'll come across the following options:
Shared hosting – one server, multiple websites all sharing resources
VPS – stands for Virtual Private Server (a software-powered server)
Dedicated server – one server, one website using all available resources
Cloud hosting – multiple synched servers hosting multiple websites that all share resources
Reseller hosting – for people who want to set up a web hosting company and resell the services to their clients
Most people setting up a website for the first time choose the Shared Hosting because it's cheap and fairly easy to use.
Nowadays, there are also a lot of companies providing specialist WordPress hosting. For example:
SiteGround
WPX Hosting
Kinsta
WP Engine
Prices across these companies vary depending upon the level of service you need.
What to look for in a web hosting company
Now you know what a web hosting service is, what it does and how it does it, let's consider what you should be looking for when doing your research.
We all have different priorities. You may see price as a significant deciding factor, whereas another person may give more importance to customer service, speed or reliability.
If you're starting your first website or blog you should definitely stick with cheap, shared or cloud hosting. You don't need anything more at the newbie stage. Once your site gains traction, you can upgrade to a VPS, dedicated hosting or a better shared hosting provider.
On the other hand, if you're an e-Commerce startup planning on using AdWords and Facebook ads to drive traffic, you'll need a much more reliable platform.
Typically, when looking for a web hosting service, you'll notice they market themselves on a number of points:
Monthly price
Monthly bandwidth allowance
Allocated disk space
Number of add-on domains
Free domain name
24/7 technical support service
Backups
Migration from another hosting company
Building a new website
Money back guarantee
Uptime
Signup versus renewal fees
Let's dig a little deeper into each of these.
Monthly price
Don't be fooled by the low monthly prices hosting companies use to market their services.
In the above screenshot, taken from HostGator, notice how the ad says prices start at $3.95/mo?
It's not a lie, they do start at $3.95 per month – but only if you pay for three years in advance.
If you want commit to a 12 month term, the price increases by a couple of dollars per month.
Also, notice the renewal price after the initial term expires.
This is a common tactic used by a lot of hosting companies, so be aware of it when you're looking around.
Should you pay monthly?
I don't see why not. If you want to avoid the monthly option, I probably wouldn't pay for more than twelve months in advance to any hosting company.
For anyone needing a bit more bang for their buck, here's the monthly pricing for WPEngine.
It's quite a difference.
$29 per month for one year is $348.
If you choose HostGator's highest rate of $7.16 per month, you'd save $262.08 a year.
It's an unfair comparison really, as WPEngine and HostGator provide entirely different services.
Monthly bandwidth allowance
A lot of web hosting services offer unlimited bandwidth allowance knowing most sites will never consume more than a few gigabytes, if that.
It's a sweetener to entice you to sign up.
What is bandwidth? In simple terms, it's the amount of data the server uses to deliver your web pages to people on the internet.
You will use more bandwidth if you:
Use large images in your posts
Store videos on your own pages instead of YouTube or Vimeo
Allow people to download PDFs, files or software
Any action on your site using data from the server consumes bandwidth.
Allocated disk space
Web hosting companies offer unlimited disk space as a sweetener.
Here's a screenshot from Vidahost, which avoids the 'unlimited' bandwagon and offers different amounts of server space depending upon the hosting package their customers choose.
The allocated disk space refers to the amount of space you have for all your website's files.
In the example above, 2GB is the minimum amount of space allowed. If you look further down the column, you'll notice the package has the ability to run up to six websites.
So, that 2GB of storage space is spread across six sites.
It's a lot of space for the average business blog. And you won't need any more than that at the start (unless you have hundreds of high-resolution images or other files to upload).
As your site grows you may find you need more disk space. This is easy to add onto your account. Just look for the 'upgrade' option with the admin area or contact the hosting company's support team.
There's no interruption to your site, so you don't have to worry about downtime.
Number of add-on domains
This feature determines how many sites you can host within your hosting account.
Here's a screenshot from Bluehost, which allows unlimited (there's that word again) domain hosting.
Free domain name
It's another sweetener to get you to sign up, but it's one worth taking advantage of if you're setting up your first website.
During the setup process, you're given the opportunity to register a new domain or use one you already own. When I first started building websites at the start of the noughties, I used this option.
It's worth bearing in mind that most US hosting companies will register a .com or a .net domain, but only some register .co.uk (or other country specific) domains.
24/7 technical support service
If customer support is important to you, you might want to give it a try before deciding which hosting company to go with.
Most offer an online chat facility, which you can use before you become a customer. Just go to the website, find the chat facility and ask a few questions.
Perhaps a better indication of support is the time it takes for the help-desk to reply to emails or answer the phone.
Another factor to consider is time-zone.
Some hosting companies have lower staffing levels overnight. If you're in the UK and typically work during the daytime, you may be better signing up with a UK based company if you think you might often need the help of the support team.
Website backups
Shit happens.
When it happens, you need to know your site is safe and secure.
To this end, it's wise to ask your potential hosting company about its backup and restore policy.
Some of the questions to ask include:
Do you provide a backup service?
How often do you backup my site? (hourly/daily/weekly)
What's the procedure if I want to restore my site?
How long does it take to perform a typical restore?
How much does it cost?
If you prefer to take more control over your backups and you're using WordPress, you could use a plugin/service such as VaultPress or BackUpBuddy.
Migration from another hosting company
One of the main reasons people stay with a hosting company they're unhappy with is the fear of moving a site from one server to another.
I get that.
It's unknown territory and there's a justifiable fear of something going terribly wrong.
But, it won't.
Or at least, it shouldn't.
I've lost count of the number of times I've successfully moved a WordPress website from one server to another, and I'm not an expert.
The guys at your hosting company are experts because they do this kind of thing every day. Some have specialist departments that deal only with migrations.
What I'm saying is don't stay with a crap host because you're afraid of moving your site to another one. As long as somebody who knows what they're doing helps you, your nightmare should be over in a couple of days.
There is a caveat to this. Some hosting companies only migrate sites if the same platform is being used on both hosting accounts.
Something like cPanel for instance.
They'll make a copy of the entire setup (including emails) and move it across to the new server. All you have to do is wait for the email from your hosting company saying everything's ready.
Once you get that email, you'll be advised to update your domain's nameservers to point to the new host.
Once again, this sounds way more complicated than it is. You typically change two settings on your domain name and wait for anything up 72 hours for the domain to point at the new server.
Most web companies tell you to wait up to 72 hours for the domain to propagate around the web. Only once in 15 years or more of tinkering with websites have I had to wait this long for a domain switch to fully complete.
It usually happens much more quickly. Somewhere between 12 to 24 hours is the average time, in my experience.
While you're waiting for the web to acknowledge your changes, if your site's old hosting remains in place, your website will carry on working so people visiting it won't experience pages not working or the site not loading.
It's a great way for companies to get new business and it removes all the stress out of switching hosts.
Website building software
Some hosting companies, like GoDaddy, have proprietary software for building websites. Essentially providing you with everything you need to build a website: domain, hosting and website building software – all in one place. What's not to like about that? It takes all the hassle out of getting a website online and is the perfect solution for many people.
How good is the GoDaddy website building software? In all honesty, I have no idea as I haven't used it. According to this review on Website Builder Expert, it's pretty good for standard sites but it doesn't offer any eCommerce tools. Also, if you change the template (theme/design) you must re-enter your content.
Money back guarantee
Most web hosting companies have a refund policy. Having one, and sticking to it, increase sales because people are more inclined to try the service if they know they can cancel and get a refund if it's not for them.
Bluehost state boldly on their homepage – * Special intro offer and 30-day money-back guarantee. It's part of the sales pitch.
Most web hosting companies offer a 30 day money back guarantee, but some go as far as 45 days. InMotion, which has a decent reputation, offers new customers a full 90 days money back guarantee.
Website uptime
The term uptime refers to how long your website stays online without interruption during a twelve month period. Obviously, the higher the number, the happier you'll be. Most providers guarantee around 99% – 100% uptime.
If the hosting provider offers uptime of 99.9% your website may be down for a total of eight hours, 45 minutes, and 57 seconds each year (source). You'll need to check the small print of the contract to find out how you'll be compensated if this target isn't met.
To keep track of uptime, use a third-party service like Uptime Robot. This free service checks your website every five minutes and send you a notification if it's down.
Web hosting and email
There was a time when it was standard practice for a web hosting company to provide free email accounts. That's not the case anymore. These days, you can expect to pay a few dollars a month to a company to provide you with an email hosting account.
That's not to say you won't find a host offering free email accounts. But lumping the two together, hosting and email, isn't a good idea anyway. The main reason being this – if your server goes down, your emails stop working.
Another thing to consider is switching hosts. If you want to move to another hosting company, you'll need to move the email accounts across too.
The smart way to go is to keep your hosting and emails separate. A good combination is G Suite for your emails and a reliable web host for your website. It's what we use here and although it's not perfect, it's reliable, fast and fairly easy to use. And when we do run into trouble, we usually resolve the issue quickly via Google's online chat facility within our G Suite account.
Uploading and downloading files from the server
There are two ways to do this. One is through the admin area of your hosting account, usually powered by cPanel, and the second is via FTP (file transfer protocol) program like FileZilla (free). When you buy hosting, you'll get all the details you need sent to you in an email.
Summary
For your first website or blog, shared hosting with a company like Bluehost is the best option. You can upgrade or move to another company when your site has decent traffic.
Keep email and hosting separate (G Suite (paid) or GMail is good for handling emails).
Host your site in the US unless your target audience is from a specific country. In which case, choose a company whose servers are physically located in that country. Some companies let you choose a location when you place your order.