DISCLOSURE: This article may contain affiliate links. Which means we make a commission, at no cost to you, on products and services we recommend that you decide to buy. Read our full disclosure here.
Let me explain how to start a new website or blog to you, the absolute beginner who knows sweet FA about the process.
Once you know more, you can decide if you should try doing this yourself or hire a web designer/builder to do it for you.
Let's start by answering a basic, but important question:
What software do you need to run a website?
Modern websites use a type of software called a 'content management system' (or CMS for short).
The name is self-explanatory, really – it's a system that manages the content of a website.
A more beginner-friendly term for the same or similar types of software is 'website builder' and to a lesser extent, 'website building software'.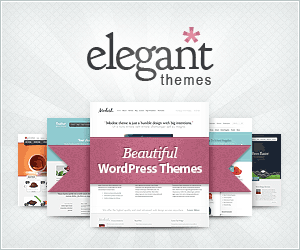 These terms are much easier for people outside the web design/development industry to understand.
WordPress is the most popular website building software online
The top dog in this sector is WordPress. It was officially launched on 27 May 2003 and by the time it reached it's 18th birthday, it powered 40% of all websites you see online.
You can read more about WordPress, and discover why it's so popular, in this article – What is WordPress?.
WordPress is available in two formats
WordPress comes in two formats. One is an online version and the other is what's known as 'self-hosted'. This site, and millions of similar sites use the self-hosted version.
The online version is available at WordPress.com and the self-hosted version is available to download from WordPress.org. Both versions are free but there are additional costs to getting started if you choose the self-hosted version. Those costs are, at least, a domain name and web hosting (more on that soon).
If you want to try WordPress without spending a penny, sign up for an account at WordPress.com. You only need an email address. Your site won't be perfect but you are able to use the software to see if it's a good fit for you.
I've only touched the surface of the differences between the two formats here, for a more detailed explanation, read What are the Differences Between WordPress.com and WordPress.org?. It's important you know the differences between the two before making your final decision on which to use.
Once set up, both versions of WordPress are editable via a browser or app so you can manage your website from anywhere in the world and from any device with an internet connection.
The WordPress learning curve
WordPress is the world's most popular website building software but it's not for everyone.
There's a learning curve which is a little steep for some people. Especially those who just want to make a simple website to promote a business, book or something else.
Luckily, YouTube is chocker block with tutorials explaining how to set up a site from scratch. You just need the patience to sit down for a few hours and go through them.
If you're interested in building niche websites or a large blog, WordPress is the best choice.
WordPress alternatives
If you want to look beyond WordPress for building a website or blog, have a look at the following alternatives. The first two are particularly popular with people who don't enjoy working with WordPress.
Squarespace
Wix
Weebly
Blogger
Joomla
Drupal
Mgento
GoDaddy Website Builder
And if you're thinking of starting an online eCommerce store, the market leader in this space is Shopify.
Domain names and web hosting
So far we've looked at the software you can use to build a website. Once you've decided which of the option is best for you, it's time to start looking at domain names and hosting.
Domain names
This is a domain name: gobuildawebsite.com.
A domain name is what people type into a web browser to find your website or blog.
The second half this domain name, .com, is what's known as a TLD (top-level domain). The first part, gobuildawebsite, is what's known as an SLD (second-level domain).
Non-country specific TLDs include .net, .org, .info, .biz etc.
You'll want one of these if you want to attract traffic from around the world.
Each country has it's own domain extension. These are known as a ccTLD – or country code top-level domain.
Examples include .us, .co.uk, .de and .ca.
You'll want one of these if you want to target people in a specific country. Bear in mind, in some cases, you must be a resident of a country to buy a domain with that country's extension.
You'll need a domain name to bring your website to life.
Read A Beginner's Guide to Domain Names for more information on choosing, registering and using a domain name.
Web hosting
This is where things can start getting complicated for complete beginners. But before we get into that, let's define web hosting.
Your website is basically a bunch of files made up of images and documents. These files live on a computer-like machine called a server somewhere in the world.
When somebody wants to view a page on your website, they type in the address of the page they want, or click a link on another webpage, and the server serves-up the page to their computer, laptop or mobile device.
It is possible to set up a computer at home that acts as website server. But that's way too complicated for many people. So, instead of doing that, we use a web hosting company. We rent a small amount of space on their servers and place our website in that space.
The most basic hosting option for new websites is called shared hosting.
Basically, your website shares a server with hundreds or thousands of other websites. Which is fine in the early days because you won't be getting much traffic so it won't use many server resources.
As time goes by, and your website traffic grows to the point where you're using too many server resources or your it's running too slowly, you can upgrade your server to handle the extra requirements.
Choosing a web host
Choosing the best host for you is where the trouble starts.
Some web hosting companies offer high affiliate payouts so you often find those companies being promoted more than the others.
One example is Bluehost.
Their affiliate program is very lucrative for some people and many guides like this one do their best to get you over to Bluehost to sign up.
I've never used Bluehost so I can't say anything from personal experience but I do see plenty of complaints online about their services. I also see plenty of positive reviews too.
The trouble with this is you don't know if you can fully trust those reviews (as with any product or service with high affiliate commissions) because you know the revenue potential is rather high.
The Bluehost affiliate program payouts range from $65 to $130 per sale.
To help you make a more informed decision about choosing the best host for you, have a look at this article about some of the best Website Hosting Services for new bloggers, webmaster and website builders.
Setting up WordPress
Setting up a WordPress site at WordPress.com is as simple as registering to create an account, thinking of a name for your website, then joining.
That's all you have to do for the most basic version.
If you want a more professional looking website, you'll need to upgrade your account at a cost of $4 per month (billed annually).
Setting up WordPress on a self-hosted server is a little more complicated. But not much.
By this stage in your journey, you'll already have a domain and some hosting so it's just a matter of installing WordPress.
The majority of web hosting companies offer a quick way to install WordPress – just press a button and follow the onscreen instructions.
You'll be asked to create a username and password (make it hard to guess), for instance. You might also be asked for your website's name and tagline. All of these things, except the username, can be changed later so don't sweat over these details for too long.
One thing, don't use the username admin if that's suggested during the setup process. Change it to your name or your website's name. Read this article on why you should never use the admin username.
The setup process usually takes about a minute or so if everything goes according to plan. Be sure to keep any details about the installation emailed to you by your hosting company so you know how to access your website.
Some hosting companies give you the option to set up WordPress at the point you sign up.
Learning WordPress
Using WordPress is a little like driving a car, playing the guitar or studying a language – you never stop learning. Ever!
I've used it for more than 10 years and still learn new ways of doing things. Partly because WordPress is always evolving and so are the various addons we need to make websites and blogs run the way we want them to.
Luckily for you and everybody else using WordPress, there are plenty of people creating tutorials to make life easier. If you need to figure something out, turn to Google or YouTube and you'll quickly find a solution.
And if you can't do it yourself, you'll find plenty of people offering WordPress support services for competitive prices.
Making WordPress pretty and functional
For the remainder of this article, everything I'm talking about refers to the self-hosted version of WordPress. There is some crossover between the two versions but you'll have to dig around WordPress.com to figure things out.
Once WordPress is installed, it's time to start setting up your website the way you want it. This includes adding a theme to match the design you have in your head and plugins to add functionality.
So, you might be asking, what are themes and plugins?
To keep it simple, themes create the design and plugins help you do things.
But it's not as cut and dry as that as some themes have capabilities you'd usually need a plugin to perform.
For instance, SEO.
Most people opt for a plugin but some themes have SEO settings built-in. But, if you choose a theme without built-in SEO options, you could instead use a plugin if you like.
And some plugins help with design and can be confused with website builders.
Themes and plugins come in a range of shapes and sizes, and while many are free and easily installed from inside your website, there are plenty of premium themes and plugins that can be purchased online and easily installed by uploading a .zip file.
As you can tell from these few sentences, WordPress and its ecosystem is wide and varied. Which is the reason why people have such different experiences of using it.
Adding content to a new WordPress website
Once you've reached this stage, it's time to start adding content.
Typically, you have one of two document formats in a WordPress website. They are Posts and Pages.
In most cases, people use Pages for things like about, contact, legal and sales pages. And we typically use Posts for the blog section.
I know it's confusing, so check out this page for more a more detailed explanation: In WordPress, What are the Differences Between Posts and Pages?.
Updates and maintenance
What we've looked at so far gives you an overview of the entire process for setting up a WordPress website.
Obviously, the minute details will change depending on what you want from your website. But one thing that won't change is the importance of keeping your WordPress software (often referred to as core files), themes and plugins up to date.
Ideally, you should check for updates at least once a week and do them as they arise or soon afterwards.
Why update so often?
As I said earlier, the WordPress ecosystem is wildly dynamic, making it a target for hackers. Plugin developers and theme authors do the best they can when it comes to coding their products, but hackers are always looking for ways to exploit any flaws they find.
One of the biggest ways to get into a site is via out of date plugins and themes. And once a hacker gets in and does his/her thing, cleaning up the mess can take time and cost money.
Also, up to date plugins and themes tend to work better.
However, before you do an update, always make sure you have a backup of your entire site should something go wrong. And know what to do to restore the backup.
Your host might arrange a backup for you as part of the service. But you might also want to check a independent service like ManageWP.
Final word
What do you think? Could you do this yourself or do you need to hire somebody to do it for you?
I first used WordPress in 2006/2007 and back then hosting companies didn't offer the auto-install feature they do now. It was done manually. And that was a nightmare for non-techies.
YouTube didn't have the reach it does now (it launched in February 2005) so there were no video tutorials to turn to.
As for themes for creating beautiful designs and plugins to add amazing functionality – they were just pipe dreams!
I guess what I'm trying to say is that setting up your own website or blog is easier now than it's ever been. But be prepared to go through a learning curve, make mistakes and mess things up.
We've all done that and we're all still doing that. It's all part of building and running websites.
Reach out if you need help or have questions.