DISCLOSURE: This article may contain affiliate links. Which means we make a commission, at no cost to you, on products and services we recommend that you decide to buy. Read our full disclosure here.
If you're looking for a free, reliable and easy-to-use blogging platform, then you've come to the right place.
There are several blogging platforms out there and deciding which platform to use is vital. You want a blogging platform that's straightforward, yet powerful. Something basic but that can be expanded whenever you're ready.
Your situation may be different from others' and there isn't really a "one-size-fits-all" solution for finding the right blog platform. However, here's the good news:
In this post, we're going to take a deep dive into the best free blogging platforms. We'll help you discover the pros and cons so that you can make the right choice when choosing where to write your blog.
7 of the Most Popular Free Blogging Platforms
To put it in one sentence, WordPress.org is the world's most popular blogging platform. It's well known for powering more than 30% of the entire web.
WordPress.org is a free, open-source blogging platform. It allows you to create your blog in minutes. It's also a self-hosted solution, meaning you'll need to sign up with a hosting provider. WordPress is suitable for amateur bloggers and large-scale businesses.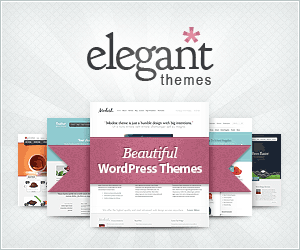 Note: It's easy to get confused between WordPress.org and WordPress.com, which is a blog hosting service mentioned later in this article. You can check out our guide on the difference between WordPress.org and WordPress.com to learn more.
Pros:
Gives you full control over every aspect of your site
Allows adding additional features, such as membership, forum, or an online store
Offers both free and paid themes and plugins
SEO friendly blogging platform
Enables you to create an attractive and unique website
Free; you're only required to pay the cost of domain and hosting
Cons:
Customization demands a little coding from your end
Requires you to manage your own security and backups
Bottom Line:
WordPress is the best choice if you're starting a clean and professional blog. It will provide you with the best combination of features and tools.
Wix is a hosted platform for building websites. It provides an easy way to create a site using drag and drop tools. You're also able to add a blog to your site by adding the Wix Blog app.

Wix was founded in 2006 as a platform where you could create your own website with no technical skills required. It currently has over 150 million users across the world.
Pros:
Quick and easy setup
Lets you customize your website using hundreds of templates and third-party apps
Helps to build a website with easy drag and drop tools
Cons:
The free account is limited and displays ads and Wix branding on your blog
Doesn't allow the user to change their template
Bottom Line:
Wix is suitable for users looking for a free online platform for blogging. It's free for as long as you want, but if you need professional features like your own domain name or priority support, you'll need to choose from one of their five premium plans starting from "Connect Domain" to "VIP."
Weebly is another great platform that is not only famous for creating blogs but also allows you to create a robust website using easy-to-use drag and drop tools.

It comes with plenty of pre-built themes that you can customize using Weebly's web-based interface. If you're searching for a blogging platform with website development features, Weebly is worth your consideration.
Pros:
Quick drag-and-drop site builder with no coding skills required
Easy setup as Weebly hosts the website for you
The free plan allows to try out their service before purchasing
Cons:
Limited integration with third-party platforms
Exporting your blog from Weebly to a different platform is a hassle
Bottom Line:
Weebly is providing blog and hosting services to bloggers. It's a free blogging platform that also offers website development services.
WordPress.com is a blog hosting service powered by Automattic, a company founded by the co-founder of WordPress.org, Matt Mullenweg.

WordPress.com offers a free blog hosting service. It's pretty basic, but you can buy additional features like a custom domain, extra storage, and other paid services. It's a good blogging website for those who don't like the advanced features of a self-hosted WordPress.
Pros:
Easy to use and manage
No setup required
Completely free if you're happy with a WordPress.com subdomain that looks something like this: https://yourblog.wordpress.com
Cons:
Limited features to extend your blog; no custom themes/plugins support
Doesn't allow to run ads on your blog; WordPress.com shows their ads instead.
Bottom Line:
WordPress.com offers basic hosting services to beginners as well as professional bloggers. However, you might want to purchase additional features to step up your blogging game.
Blogger.com, also known as BlogSpot, is a free blogging service owned by Google. It's another great blogging platform for casual bloggers.

Blogger offers an easy way to create a blog for beginners. It is, in fact, one of the earliest platforms in existence. In 1999, Pyra Labs first launched this blogging platform. Then in 2003, Google acquired and redesigned it as the product we know today. You just need a Google account to get started.
Pros:
Free
Easy to use and manage without any coding skills
Has the added benefits of Google's powerful, secure platform and reliability
Cons:
Limited design options with fewer available templates
Doesn't receive frequent updates
Bottom Line:
Blogger.com is suitable for casual bloggers. If you're searching for a platform to share your thoughts without having to pay for hosting flexibility, then Blogger.com might be a better choice.
Tumblr is a bit different compared to other blogging platforms. It's a microblogging platform with various social networking features. This includes following other blogs, built-in sharing tools, reblogging, and much more.

Once you start using it, you'll see a lot of similarities between Tumblr and other social networks such as Facebook, Twitter, and Pinterest. Although "blogging" usually involves writing, Tumblr is more about publishing short blog posts with photos, videos, and animated GIFs.
Pros:
Free, provides a Tumblr subdomain that looks like this: https://yourblog.tumblr.com
Easy to set up and use
Offers an integrated social media component
Cons:
Comes with limited features that cannot be extended as your blog grows
While you can choose from several themes, there aren't any additional features
Bottom Line:
For sharing visual content, Tumblr is a great option. The more you use it, the more trends you can identify on the platform, giving you ideas about what people love to see and share.
Launched in 2012, Medium has since grown into a large community of bloggers, writers, experts, and journalists. As a blogging platform, Medium is very easy to use and comes with limited social networking features.

Medium works like a social networking site where you are able to create an account and start publishing your blog posts. Once signed up, you'll have a profile address that looks like this: https://medium.com/@yourname. However, you cannot use your own domain.
Pros:
Easy to use, no coding required
Allows you to reach an existing internet community of people with similar interests as yours
Lets you focus solely on blogging instead of designing a website
Cons:
Features are limited in terms of design as well as building a brand
Doesn't allow to run custom ads
Bottom Line:
Medium is suitable for bloggers who want to publish individual stories. If you're lucky, you can even get paid for your stories. However, remember that Medium owns your audience. So, losing your blog basically means losing all your followers.
Wrapping Up
When it comes to choosing a blogging platform, there isn't a blanket "right" or "wrong" answer. There are options available for every circumstance, blogger, and requirement out there, each with their own pros and cons.

If you want to make money from blogging, you must weigh your options, preferences, unique circumstances, and goals of your blog. We hope this article helps you find the best blogging platform for your next blog site.