DISCLOSURE: This article may contain affiliate links. Which means we make a commission, at no cost to you, on products and services we recommend that you decide to buy. Read our full disclosure here.
Can you really make money from blogging?
Sure you can.
But it's no easy gig.
And don't believe anybody who tells you otherwise.
Blogging sounds like a glamorous way to live your life: working from home (or a tropical island), writing about the topics you love, taking short breaks whenever you feel overworked and getting freebies from brands you adore.
Oh, don't forget all the money you'll be earning too!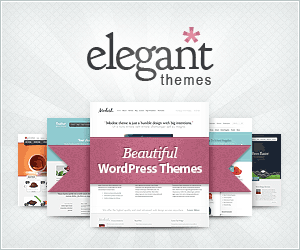 Who wouldn't want to live this kind of life?
Sadly, the reality isn't like that.
Not for everyone, anyways.
Sure, there are people for whom this is the reality. But they've worked hard to achieve their success. It hasn't happened overnight and it wasn't handed to them on a plate. They got off their butt and did something instead of thinking or talking about it.
To make a living from blogging you need to go into it with a business mindset.
Are you next in line?
Let's look at two ways you can make a living from blogging.
1) Start your own blog
Starting a blog on its own domain is THE best long-term solution.
The reason for this is two-fold. You can make money directly from your blog, and you can make money indirectly from your blog.
What do I mean?
Making money directly from your blog involves people visiting your site and clicking ads and other promotional offers. Things like:
AdSense
Affiliate offers (you get paid a small commission every time your link generates a sale)
Products you like and use that people can buy from Amazon
To make enough money to provide you with a decent standard of living from these methods, you need traffic. If you decide to only use AdSense or another ad service, you need lots of traffic. I'm talking many thousands of visitors per day. Every day.
For the other methods, you don't need as much traffic. But it definitely helps.
Another way to make money directly from your blog involves working with brands and businesses that need exposure online. They pay you to write and publish a piece of sponsored content that mentions their product or service. This could be in the form of a review or a mention in a blog post. You publish it on your blog, the brand pays you and everybody's happy.
(If you publish sponsored posts, you must disclose your affiliation with the company including a line or paragraph along the lines of: "This is a sponsored post for SuchACompany.")
How to make money indirectly from your blog?
By offering services, courses and coaching.
This is not a hands-off (passive income) approach so you will need to engage with clients and work hard. The upside to this type of work is the financial rewards. You could earn far more money from providing services, courses and coaching than you ever could from ad clicks and sponsored posts.
And the risk factor, of losing one or more of passive income streams, is lower. If you're running AdSense and making 100% of your income from those ads, and Google decides to drop your site from the search results or worse still, close your AdSense account, your income stream will dry up there and then.
Back in the early days of blogging, after the initial burst of personal journals, people blogged for the sole purpose of attracting more clients to their website. By publishing content that answered their questions, they were able to reach them at a critical point in the buying cycle.
If their content impressed the potential buyer enough, they had a warm lead. One that could be nurtured with more relevant content showcasing their expertise.
Nothing's changed since those early days of blogging.
These days, however, we often refer to is as content marketing.
How long does it take to make passive income from a blog?
While it's not impossible to launch a new blog today and start making money within a few weeks, the chances of this happening are slim.
If you don't have the time or inclination to wait, you must get proactive when it comes to marketing your content.
If you don't like the sound of marketing, think of it as promotion. All you're doing is telling people about the great articles you've written. If you're proud of what you've created, this shouldn't feel at all sleazy.
And whether you like it or not, it's the best way to get people to your blog in the beginning (and beyond). All the popular bloggers will tell you the same thing.
Getting traffic from Google in the first six months is tough (the best option during the early days is social media (Pinterest, Twitter, Facebook, Instagram, LinkedIn) and emailing people to let them know you exist – also known as outreach).
As long as you stay within Google's Webmaster Guidelines and don't get caught selling links or doing anything dodgy, the largest search engine in the world will eventually send you traffic.
2 ) Freelance blog writing
There is a crazy amount of demand for freelance writers these days. The content marketing revolution means people are publishing more online content than ever.
According to this article on Marketing Profs, two million blog posts are written every day.
Great news for freelance bloggers and writers!
Yet, while there are plenty of businesses wanting and needing fresh content. There are also plenty of people from around the world willing and able to supply it. This makes freelance writing a competitive space to be in. And this is noticeable in the rates on offer across the various sites where freelance writers find work.
If you look in the wrong places for this type of work, you'll soon discover the crazy-cheap rates people offer for "high-quality content." They expect you to write at 1,000 words (sometimes more) and infuse your article with lots of graphics and screenshots.
And how much are some people offering to pay the lowly freelance writer for this type of epic content? I've seen online ads offering a measly $10 or $20!
But you can avoid the low-paying clients and find work that pays well. You just need to know where to look.
Here are a few suggestions for you:
When you first start freelance blogging, don't expect to earn a lot of money per job. You might get paid around $50 for 500-750 word articles. It's not a bad rate for a complete newbie and it will increase as you gain experience.
After a short while, you could be earning $150 or more for longer articles.
Wrapping up
I hope this article gives you enough information about the two typical ways people make money from blogging.  I admit I've only skimmed the surface of the topic but I hope you have a clearer view of how it works, and realise that anybody who has the passion and determination can make a living from blogging.
One piece of advice I would give you on the topic – don't put all your eggs in one basket. Create as many revenue streams as you can as you never know when one will dry up.
What do you think? Please share your thoughts in the comments.